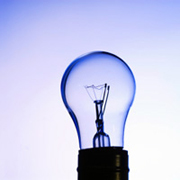 Military college in Vermont will allow students to earn a degree in teaching
Saturday, Jan, 21, 2017 02:03PM
Individuals who are looking to serve their country while attempting to earn a degree in teaching have a new option in the Green Mountain State.

A private military college in Vermont recently announced that it will offer a bachelor's degree in education beginning in the fall of 2011, according to Vermont Public Radio. Currently, the school offers a teacher licensure program.

The Bureau of Labor Statistics reports that all 50 states and the District of Columbia require public K-12 school teachers to be licensed, while most private schools do not require it. Every state requires that general education teachers hold at least a bachelor's degree, and some states expect a master's degree.

The bureau states that teachers who are geographically mobile and who earn licensure in more than one subject will have a distinct advantage in finding a job. Rapidly growing states in the South and the West will experience the largest student enrollment increases, according to the BLS.

Working adults who would like to become teachers may save time and money by pursuing an online bachelor's degree in education.