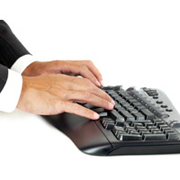 Wisconsin public colleges offer web-based learning in attempt to boost graduation rates
Tuesday, Jan, 31, 2017 02:38PM
A number of schools in Wisconsin recently began offering online degree programs in an effort to produce more college graduates.

According to the Green Bay Press Gazette, the group of colleges consists of 13 two-year and 13 four-year institutions. School officials hope that the new distance learning program will result in an additional 80,000 graduates over the next 15 years.

More than 70 programs have been added, including communications and early childhood education online degrees. Scholars who are interested in a business degree can also register for web-based courses.

According to the news provider, the U.S. Census reports that only one-quarter of Wisconsin adults age 25 and older held a bachelor's degree in 2006, which is lower than the national average. A school official in the Badger State said that the popularity of online classes has exploded over the past five years, and more than half of summer classes are completed on the Internet.

According to an industry leader in higher education research, the number of students who enrolled in distance degree programs is expected to grow by 1.8 million over the next five years. By 2014, the organization predicts that online students will represent 20 percent of the overall college enrollment population in the U.S.