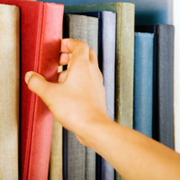 Board grants accreditation to New York-based college's nursing degree program
Tuesday, Feb, 28, 2017 12:06PM
A New York-based college recently received accreditation for its baccalaureate nursing programs.

The Commission on Collegiate Nursing Education's (CCNE) board has determined that the institution's nursing programs met or exceeded all four of its standards. Furthermore, the college - which offers web-based courses for registered nurses (RNs) who already have their associate's degree - joins the list of accredited online schools.

Students who choose to enroll in the campus-based program will have the opportunity to take classes in health assessment, community care, management and critical care nursing. Individuals who are pursuing an online bachelor's degree in this field will be offered classes in leadership, patient care, critical thinking and communication.

The four standards for CCNE accreditation are: mission and governance, institutional commitment and resources, curriculum and teaching-learning practices as well as program effectiveness. Graduates of the campus-based program are eligible to take the National Council Licensure Examination (NCLEX) for RNs.

The Bureau of Labor Statistics (BLS) reports that all states require students to complete an approved nursing program and pass the NCLEX in order to obtain a nursing license. Aside from the educational qualifications, professionals in this field should be caring, responsible and detail-oriented, according to the BLS.