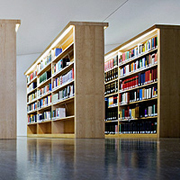 College to offer business administration degree at new Alabama-based campus
Friday, Mar, 3, 2017 11:25AM
A four-year college has announced that it will add a campus in Birmingham, Alabama to its system of schools. The new location has already begun enrolling students, and the first set of classes will commence in April 2011.

The Birmingham campus will initially offer three bachelor's-level programs, including a business administration degree, and several associate's degree programs, including healthcare administration and accounting technology. The school will also allow students to pursue certifications in a variety of fields, such as dental assistant and surgical technologist.

The president of the school's education system said that the Birmingham campus aims to prepare a skilled workforce to support the economic vitality of Alabama. The curriculum is designed to provide flexible scheduling, personalized instruction and small classes for students who have family obligations or other commitments.

According to The Dothan Eagle, the number of Alabama residents who attend college has increased by eight percentage points over the last decade. The latest report by the Southern Regional Education Board revealed that approximately 66 percent of Alabama high school graduates are pursuing some sort of higher education, which is higher than the national average of 63 percent, the news provider reported.