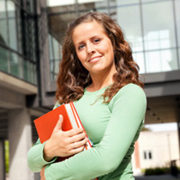 Growing number of Hispanic students prompts degree expansion at Florida school
Tuesday, Mar, 21, 2017 04:10PM
The institution recently announced that the master's degree program now offers classes that are designed to cater to scholars who are interested in Latin America business opportunities. The dean of the university's school of business said that Hispanic influence on the economy is felt in South Florida, where foreign visitors positively affect the retail sector.

The college degree program includes an international business core of 18 credit hours. Furthermore, scholars can now choose from a variety of specializations that aim to prepare graduates for a global marketplace.

Individuals who are unable to attend a campus-based program may consider pursuing an international business degree online. Students who want to help foster strong corporate relations within a diverse workforce can access a human resource management degree online.

According to the 2009 U.S. Census Bureau, approximately 15.8 percent of all Americans were of Hispanic or Latino descent. The agency predicts that that figure will rise to about 24.4 percent by 2050.