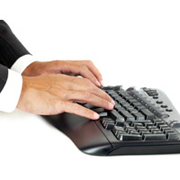 New Orleans-based college adds management degree that focuses on energy
Saturday, Mar, 25, 2017 01:33PM
A Louisiana-based university recently announced that it will offer a master's of management degree in energy beginning in July.

The college degree program is designed for scholars who wish to pursue leadership jobs in the energy sector, including finance, risk management, consulting and trading. The curriculum will combine classroom instruction with real-world applications through the use of commercial products in the school's trading center.

The degree will include customized courses on business fundamentals, finance, data analysis, accounting as well as strategy and portfolio management. The coursework is also designed to help prepare individuals to take the Energy Risk Professional examination, which measures a candidate's knowledge of major energy markets. School officials said that graduates of the program will be qualified for a variety of positions, including roles with energy companies, specialist securities firms and trading organizations.

Students who are interested in this field may consider enrolling in project management training courses or an online MBA program.

The Bureau of Labor Statistics reports that brokers who handle security and commodity contracts make an average of $85,580 per year.