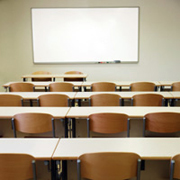 New Mexico scholars gain a new path to online college degrees
Wednesday, Apr, 5, 2017 01:58PM
A for-profit college recently signed an articulation agreement with a community college in New Mexico, giving associate's degree recipients an opportunity to enter a four-year program.
Scholars from the two-year school now have the opportunity to transfer up to 90 credits toward a bachelor's degree. Individuals can choose between attending a campus-based program or registering in online college courses.
The for-profit's director of academic partnerships said that the new agreement will allow residents of New Mexico, many of whom live a considerable distance from campus-based schools, to complete a four-year program. The most popular areas of study at the community college are nursing, business, technology, construction and law enforcement.
Many residents of the Southwest have decided to go back to school in effort to increase their value in a competitive job market. The Bureau of Labor Statistics reports that New Mexico's unemployment rate was 8.5 percent in December, which is lower than the national rate. However, it is nearly double New Mexico's figure from the summer of 2008.
Individuals who are interested in these fields may consider taking computer support technician training courses, which can prepare scholars for a wide range of industries.