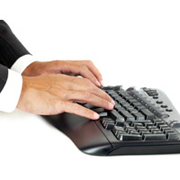 Indiana school hopes new degree will help meet national demand for physician assistants
Thursday, Apr, 13, 2017 03:32PM
In an effort to meet the growing demand for healthcare professionals, an Indiana-based university recently announced that it has launched a college degree program in physician assistant studies.

The new coursework, which began last month, is a master's-level program that can be completed through online college courses. It is the third new concentration that the school has added to its nursing, health and human services department.

An official with the college said that, by 2014, approximately 30 million more Americans are going to obtain healthcare that previously did not because of new federal mandates. He said that these changes could cause a dilemma for the medical industry that will require many more qualified professionals.

The Bureau of Labor Statistics reports that the number of employment opportunities for physician assistants is expected to grow by nearly 40 percent over the next eight years. Higher education programs in this field typically take at least two years to complete, according to the bureau.

Scholars who are interested in earning their physician's assistant degrees in less time may consider enrolling in online master's degree programs.