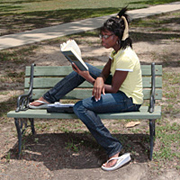 Online school adds bachelors degree in eMarketing
Wednesday, May, 3, 2017 02:10PM
A prominent for-profit institution recently announced that it has launched a new online college degree program designed for scholars who are interested in ecommerce training.

The online bachelor's degree in eMarketing combines the study of web media with proven business strategies. The courses are designed to prepare individuals for a career in the digital industry. Working professionals who are in public relations, advertising or communications fields may also benefit from the new offering.

School officials said that the eMarketing degree courses will focus on emerging social media strategies, which will supplement a core foundation of general business courses.

Individuals who are interested in a career in ecommerce may consider pursuing a business administration degree or enrolling in entrepreneur education online programs.

The Bureau of Labor Statistics (BLS) reports that the number of job opportunities for eMarketing professionals will grow faster than the average rate for most U.S. occupations through 2018. Many organizations will seek college graduates who have the tools to carry out innovative types of advertising, public relations and sales methods through the utilization of new media.

According to the BLS, these candidates should have a high level of creativity and strong computer skills.