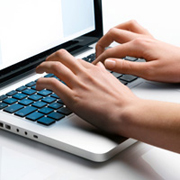 Distance-learning institution broadens online education program
Tuesday, Mar, 7, 2017 04:20PM
A web-based college recently announced that it has expanded its online education programs by adding specializations in mathematics instruction as well as family and community services.
The two specializations will support the school's master's in education degree, and they are designed for teachers who are looking to enhance their knowledge in specific fields. Both programs will be offered through online college courses.
The math specialization aims to increase the ability for instructors to teach core math and calculation skills to elementary and middle school students. The family and community services curriculum is designed to help teachers assist with non-educational duties, such as addressing parental, child and familial challenges.
The program director for the school's college of education said that the services specialty will help prepare individuals to assist or collaborate with other industries, such as community, social welfare and counseling programs.
The Bureau of Labor Statistics (BLS) reports that master's degree programs in social work can prepare students for their chosen field of concentration. Individuals who are interested in working with young kids may consider studying early childhood education online.