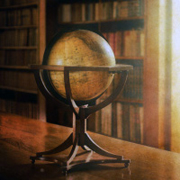 College in nation's capital adds associate's degree in accounting
Wednesday, Feb, 22, 2017 02:56PM
A college in Washington, DC recently announced that it will begin offering an associate's degree in accounting in January 2011.

The institution, which aims to equip students for public service careers, will also offer a federal accounting specialization as well as two certifications - accounting and contracting - all of which can be obtained while pursuing an associate's degree. The new program is designed to cater to students who are seeking immediate employment in entry-level positions in this field.

Individuals who are currently employed in related occupations may take the courses that can strengthen their advancement opportunities. Working adults may also consider pursing an online accounting degree or web-based contract management training.

The president of the DC-based institution said that the associate's degree in accounting will allow individuals to succeed in a variety of working environments, including the government, private and nonprofit sectors.

The Bureau of Labor Statistics (BLS) projects that the number of job opportunities in this field will grow by 22 percent over the next eight years, which is much faster than the average for all occupations. An increase in the amount of financial laws and corporate governance regulations will prompt more companies to seek qualified accountants, the BLS reports.