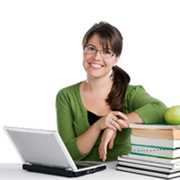 New York schools partner to offer higher education to aspiring veterinary technicians
Sunday, Jan, 29, 2017 01:20PM
Two institutions in New York recently reached an agreement that will allow students to advance their education in veterinary technology and technology management.
The Post-Journal reports that graduates of a community college will be guaranteed admission into a bachelor's degree program if they meet the minimum requirements in their specific field of study. Among those pursuing a veterinary technology degree, students who have at least a 2.25 grade point average and who have completed the designated courses at the two-year school will be granted senior status at the four-year college.
Scholars who are entering the technology management program - and who have fulfilled certain academic criteria - are eligible to receive junior status toward their bachelor's degree.
The Bureau of Labor Statistics (BLS) projects that the number of employment opportunities for veterinary technologists and technicians is expected to grow by 36 percent over the next eight years, which is must faster than the average rate for all occupations. According to the BLS, most entry-level professionals in this field have an associate's degree.
The bureau reports that there are approximately 10 schools that offer distance learning programs in veterinary technology.