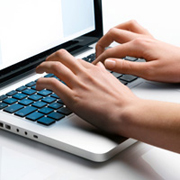 Report: More than 40 percent of new mothers in Massachusetts have bachelor's degree
Sunday, Jan, 22, 2017 02:56PM
New mothers in Massachusetts are more likely to have a bachelor's degree than the average U.S. mother, a Census Bureau report reveals.
According to The Patriot Ledger, between 2007 and 2008 approximately 42 percent of new mothers in the Bay State had a bachelor's degree, compared to 27 percent nationwide. Researchers also found that the proportion of new mothers who are working increased from 57 percent in 2006 to 61 percent in 2008.
An official with a Massachusetts-based college told the news source that the state's high rate of degree-carrying mothers is likely due to the larger number of schools in the Commonwealth. She said the increase of working mothers on a national level is due to changing societal values, which indicate that both parents are expected to earn income.
New mothers who wish to pursue their bachelor's degree may consider enrolling in an online college because of the flexible class schedules that are offered by many institutions.
The Bureau of Labor Statistics (BLS) reports that the unemployment rate for women in the U.S. was 8.1 percent in October, compared to 9.7 percent of adult men. The bureau states that 77 percent of professionals in the education and health services fields are females, while approximately 59 percent of employees in financial sectors are women.