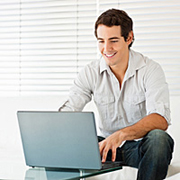 Online school adds project management training courses for graduate students
Saturday, May, 13, 2017 11:51AM
A Pennsylvania-based college recently announced that it has launched an online master's degree program in engineering management.
According to school officials, the online college courses are designed to equip experienced engineers with the business and technical skills that the need to be effective managers. Individuals who do not qualify for graduate-level programs may consider enrolling in project management training courses that are offered by other online schools.
The Pennsylvania school said their new engineering program consists of 33 credits and can be completed in two years. The curriculum includes 12 courses that run in continuous five- or seven-week terms.
Organizers of the program claimed that a majority of engineers who wish to pursue their graduate degrees are already immersed in their careers and have other responsibilities, such as their family commitments. Online college programs allow these individuals to advance their education while fulfilling their daily obligations.
The Bureau of Labor Statistics reports that the number of employment opportunities for engineers should increase by about 11 percent over the next seven years.