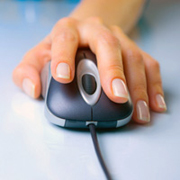 Distance learning institution adds online bachelor's degree in cognitive studies
Monday, May, 15, 2017 11:57AM
A for-profit institution recently announced that it has added an online bachelor's degree in cognitive studies, which examines the behavior of the human brain.
The college, which is among the nation's top accredited online schools, launched the new program in response to modern science's improved capacity to study the human brain. The bachelor's degree is designed to provide a stepping stone for students who wish to earn a degree in teaching or enroll in online master's degree programs.
Students who pursue the bachelor's degree in cognitive studies will be exposed to the brain's function in learning, problem solving and decision making. Different lessons will focus on specific age groups such as children and the elderly.
Graduates of this program will be equipped to advance their careers in a variety of public and private industries, including healthcare, education, social work and mental welfare.
The Bureau of Labor Statistics reports that the number of job opportunities for counselors is expected to increase by 18 percent by 2018. Furthermore, there will be a significant demand for qualified professionals who specialize in substance abuse and behavioral disorders.