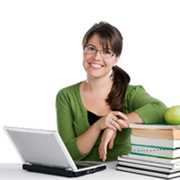 Clinton to Deliver Speech at Online College's Commencement Ceremony
Saturday, Jun, 10, 2017 10:31AM
Scholars who are pursuing a public administration degree may be wondering how elected officials stay busy after they leave office.
Some politicians continue making notable public appearances after their terms expire. For example, former President Bill Clinton is slated to give the keynote speech at a distance learning school's commencement exercises on July 30.
Clinton, who served as the 42nd President, will receive an honorary doctorate degree in recognition of his commitment to public service. More than a decade after he departed the White House, he remains active in raising awareness about worthy causes, such as climate change, childhood obesity and HIV/AIDS.
Booking a high-profile speaker of Clinton's caliber demonstrates the immense popularity of college programs online. In the past, former Presidents typically delivered commencement speeches at campus-based schools.
The former President holds a couple of degrees of his own: a bachelor in foreign service and a law degree. Individuals who wish to follow in Clinton's footsteps may consider obtaining a paralegal degree.
Aspiring professionals who want to serve their country may also benefit from enrolling in a homeland security degree program.