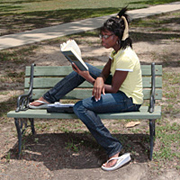 Institute in Arizona Graduates First Students from College Programs Online
Tuesday, Jun, 13, 2017 03:27PM
Students who participated in an Arizona-based institute's first online bachelor's degree program in radiologic sciences will graduate this week after spending 15 months in the course of study, officials from the school announced.
This online course of study was the first web-based bachelor's program to be offered at the institute. It was launched in January 2010 in order to give students the flexibility they need to balance a career and their families.
According to the school, students who graduate with a bachelor's degree in radiologic sciences are prepared for leadership or management careers in radiology departments or for teaching positions.
Students who attend this school are also able to earn a web-based nursing RN to BSN degree and an online bachelor's in respiratory therapy.
Many schools across the country are adding new online degree programs in order to meet the needs of the students who want to use this technology. According to Eduventures, a higher education consultancy, in 2009 about 2,139,714 people were enrolled in college programs online.