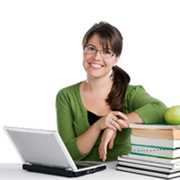 Virginia schools form partnership to give students easy access to a business degree
Sunday, Jun, 18, 2017 11:11AM
A Virginia-based community college and a local university have recently formed an agreement. This pact will allow students who have completed an associate's degree in business administration to transfer their credits to earn a bachelor's level business degree in accounting from the university, the Wetzel Chronicle reports.

In order to give more working adults access to the associate's degree program, the community college will offer Saturday classes on campus. Once students begin the bachelor's portion of their education, they will be able to enroll in various college programs online. Like Saturday courses, these classes make it easier for working adults to balance their personal and academic lives.

Students who decide to advance in their education and earn a bachelor's, such as a business degree, will see more benefits than those individuals who complete an associate's degree. According to the Bureau of Labor Statistics, while an individual with an associate's earns about $39,572 annually, a bachelor's degree can increase this salary to $53,300 per year.