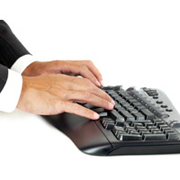 New Jersey College Adds Doctoral Course of Study to its College Programs Online
Saturday, Jun, 24, 2017 12:57PM
Students who attend a New Jersey-based university will soon have more options for college programs online as the school is set to launch a doctor of nursing practice (DNP) program this summer, the Asbury Park Press reports.

School officials told the news outlet that the 36-credit program will be offered online. However, students will be required to come to campus for three lessons twice per semester. This course of study is designed for students who have already completed campus-based or online master's degree education.

Individuals who graduate from DNP programs do not replace physicians, but are capable of assisting these professionals with many tasks that other nurses may not be qualified to perform. Often times, if there is a shortage of physicians, these individuals fill in the gaps of patient care.

A recent study by the American Association of Colleges of Nursing found that enrollment in DNP programs, both online and on campus, has been increasing. Last year, for example, the number of students who were pursuing this advanced degree increased by 35 percent.