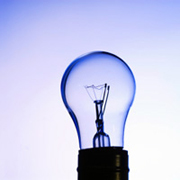 Webinar Will Keep Information Technology Degree Holders Updated on Industry Trends
Monday, Jun, 26, 2017 12:07PM
As technology is constantly changing, it may be important for individuals who hold careers in the information technology (IT) field to stay current on new software, computer programs and trends in the industry.
In order to keep these professionals up-to-date, a web-based college recently announced that it will hold a free webinar for individuals who have completed information technology degree programs or people who are considering earning this credential.
The webinar will give participants information in four areas of focus, including IT as a business partner, IT practitioner personal development, virtualization and cloud computing as well as mobile technology trends and skills.
Rick Moore, online senior system administrator at the college, said that IT professionals can no longer sit at a desk all day. These individuals are now responsible for using new technologies and helping businesses use electronic tools that are constantly changing. Therefore, he said that it is very important for people to stay updated with industry news.
Individuals may also be able to learn about IT trends in college programs online.