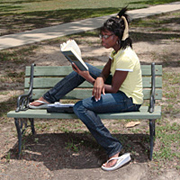 California university offers master's of business administration online
Saturday, Jul, 15, 2017 05:59PM
Individuals seeking their master's of business administration have another opportunity to earn their degree online, as a California-based unversity has announced a new program offering this career track with a special focus on media in the workplace, according to BizJournals.
The chief executive and senior provost of the academic institution told the news source that this focus is a significant aspect of modern business management, as new media is becoming increasingly influential in day-to-day-life. The new online business administration degree will help students understand this influence and how they can use their knowledge to enhance the work environment.
The master's program will require students to take 12 courses, with media psychology as one of its core requirements. It will also be mandatory to take three courses in either business strategy, finance, management, marketing or communications and media concentrations.
The new master's degree is an addition to the California college's current offering of organizational and leadership psychology, marriage and family therapy as well as media and communications psychology. It is part of the brick-and-mortar school's distance learning program.