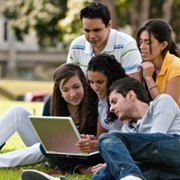 University Strives for Additional Accreditation for Nationwide Campuses and Online Degree Programs
Sunday, Aug, 13, 2017 04:53PM
Colleges that are offering new online degree programs may be preparing for the influx of students who have recently been utilizing higher education programs via the internet. An accredited institution with various campus locations, including Minnesota, Illinois and Florida, has revamped its business program and has been offered candidacy for further accreditation through an independent organization.
The college's 21 campuses and online programs have already received recognition from various state boards of education. This additional honor will only further validate the coursework offered by this school as being superior among other national institutions. Many of the bachelor's degrees in business are offered online, and students have the option through partner schools to reach master's and doctorate levels as well.
This institution offers a variety of degree options for their online candidates. In the overall business school, one of the popular selections is the finance degree. Students who chose this option for higher education may use their knowledge to better their current career or have more options for switching occupations in the future.