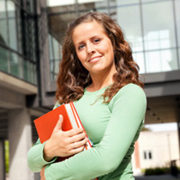 Schools recognize recent graduates of new online degree programs this summer
Monday, Aug, 21, 2017 05:14PM
Some students are celebrating their achievements this summer at commencement ceremonies throughout the country that mark the completions of their degree programs. A university based in Minnesota will host a special guest speaker at their graduation to help in the festivities.
Former president Bill Clinton will address more than 4,700 students at the Minnesota institution's 2011 commencement event. The school will present Clinton with an honorary doctorate for his dedication to educational endeavors.
In the spirit of online education, the entire program will be broadcasted live on the internet so students and loved ones who are unable to attend may enjoy the ceremony.
The school is introducing several graduates who have completed new degree tracks offered by the school, including a master's in healthcare administration and business administration.
Another institution who also has new educational offerings available this year based in Missouri recently celebrated pioneer graduates from their new degree programs this summer, reports the Maryville Daily Forum. The school introduced new degree tracks in nursing and business administration, which a total of 24 students completed this academic semester.