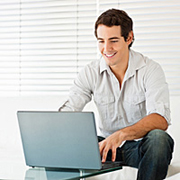 Online University Sponsors Local Race for Cancer Awareness
Saturday, Sep, 9, 2017 04:21PM
Not only do some accredited institutions provide college programs online to non-traditional students, but they also can give back to the community by funding various organizations and charity events. For example, a school based in Kansas City, Missouri, will be sponsoring runners during the city's annual Komen Race for the Cure.

The event raises awareness for cancer and collects funds to professionals help research the disease. For three years in a row, the university has given grants to participants, this year amounting to $10,000. The school will also have a team of runners representing the institution.

School officials said they are honored to be a part of this friendly competition and are happy to contribute to the cause.

This institution has an array of undergraduate and graduate degree programs that are available to students exclusively online, including accounting, nursing, criminal justice and information technology.

Those who have thought about bettering their current career or who wish to obtain a degree while balancing other responsibilities can consider online programs for their flexibility.