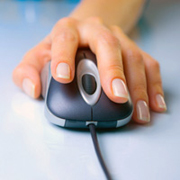 Some Universities are Providing Discounted Tuition for Online Degree Programs
Tuesday, Sep, 26, 2017 04:42PM
A reason students oftentimes do not pursue higher education is because of rising costs in many degree offerings at institutions throughout the country. To counter these thoughts, an accredited school based in Chicago, Illinois, is offering some students an opportunity to try a graduate class at a decreased rate.
This school announced that they will advertise a graduate-level teaching class on Groupon, an online coupon website, reports the Chicago Sun-Times. Officials from the university said that this could be the first step for many students towards earning a graduate degree, whether in be in the teaching field or in another line of work.
Another school is offering some unique rates for their degree programs to those who are involved in the military. An institution based in Minnesota will provide discounts for qualified military members for various college programs online, including degrees in business or information technology. The school also offers an online program for individuals who have their registered nurse (RN) credentials to complete their bachelor's of science in nursing (BSN), which may be an ideal offering for non-traditional students who have already begun their careers in healthcare.