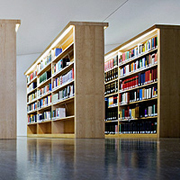 Illinois-Based University Plans to Grow Even More Though Online Programs
Sunday, Sep, 24, 2017 04:32PM
As higher educational goals become more and more prevalent, many universities throughout the country are making plans to expand their offerings so they may best reach all types of students and help them succeed. Recently, an accredited college based in Illinois announced a new initiative to strengthen student enrollment within the next decade, reports The Daily Chronicle.
A big change to the institution over the next few years would be increasing their college programs online, which could significantly boost enrollment and connect the school with students nationwide. The university's president said that they would like to add an additional 42 offerings to the already established list.
According to the school's website, this institution currently offers various online programs to students who wish to complete their degrees through coursework over the internet. For example, nursing majors or current nurses who have their registered nurse (RN) credentials may continue onto their bachelor's of science in nursing (BSN) degree through this school's web-based track, which caters to the often busy schedules of those in healthcare who wish to take classes while continuing their career.