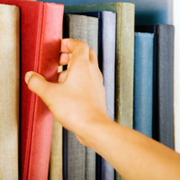 Online Nursing Program Nationally Recognized for Their Efforts in Education
Monday, Oct, 2, 2017 01:06PM
Despite uncertain economic times, nurses still seem to be in demand in many parts of the country. Students who wish to take advantage of this need may want to consider college programs online at various accredited universities that offer specialized degree tracks in healthcare.
Recently, a Chicago-based school was recognized for its efforts in offering various online master degree programs in nursing (MSN). They ranked as a top choice on The Best Colleges list of superior MSN offerings nationwide. Students have the option of completing either the clinical leadership or the executive leadership programs through this award-winning university.
Not only does this institution have a master's program, they also offer several other degrees for non-traditional students who wish to complete their educational goals online. For example, the school's website states that student may obtain a nurse educator certificate, which current professionals in healthcare can take to educate fellow nurses, such as those who are registered nurses (RNs) and wish to return to school for their bachelor's in science in nursing (BSN).