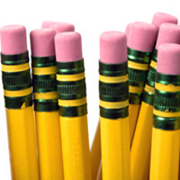 Technology Company Creating More Jobs
Wednesday, Oct, 18, 2017 04:03PM
Students with a computer science degree may benefit from news that a fast-growing medical technology company is expanding in the Atlanta area, a move that will add 400 jobs in the next three years. Carrollton, Georgia-based Greenway Medical Technologies expects nearly 300 of those new jobs to be high-wage information technology positions.
The company's $12 million expansion is a bit of bright news as the U.S. Bureau of Labor Statistics announced September 28 that the Atlanta area has lost more than 30,000 jobs since August 2010. The state expects Greenway's growth to be a sign of the state's increasing activity in the technology sector.
"The health IT sector is rapidly growing around the nation and particularly here in Georgia, considering the increased focus on finding ways to make health care more affordable and efficient," Chris Cummiskey, commissioner of the Georgia Department of Economic Development, told the Atlanta Journal Constitution. "I am encouraged by this expansion and am confident that Georgia will continue to lead in this industry."
From 2008 to 2018, the U.S. Bureau of Labor Statistics predicted that the professional, scientific and technical services industry to add about 2.7 million new jobs. Consulting services in those areas was expected to grow about 83 percent, it added.