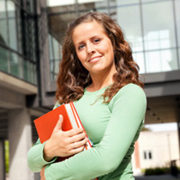 Alabama School Offers Business Doctorate
Wednesday, Nov, 1, 2017 03:58PM
A school in southern Alabama will begin offering the state's first doctorate degree in business administration in 2013, school officials said. The program recently was approved by the Alabama Commission on Higher Education.
The business administration degree targets senior managers who want to transition into a career in academics or professors who want to gain more education, the school's business dean said. Much of the program's curriculum will be available online for students who are maintaining jobs and personal lives. Students should expect to spend just nine to 10 days on campus each semester, officials said.
The program should take about three years to complete, and university officials expect the program to admit about 20 students in the first class. Students will have the option of earning a degree in management or marketing.
In the fourth quarter of 2010, the number of gross job gains from private-sector companies increased to 8 million, according to the U.S. Bureau of Labor Statistics. Officials from the Alabama university said the program would help address a shortage of doctoral faculty in business programs around the state.