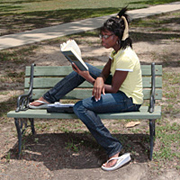 Target.com Crashes Again
Monday, Nov, 6, 2017 04:44PM
As the holiday season quickly approaches, retailers are beefing up web teams to ensure their sites stay up. Students earning ecommerce training may be interested in steps companies take to ensure a flawless web presence during a cutthroat period when retailers try to win business.
For the second time in less than two months, Target's website crashed. It was down on October 25 for more than two hours, a company spokesperson told Computerworld. The site first went down in the midst of a customer frenzy to buy affordable products from high-fashion Missoni, an Italian fashion house.
"They need to put the same, or more, effort into maintaining their website as a physical store manager would to ensure his store is operating in an efficient and safe manner," computer analyst Dan Olds told Computerworld. "Target needs to redouble these efforts as we get closer to the holiday sales season."
A high demand for limited edition princess dolls caused the Disney Store website to crash October 18. Customers clamored for special-edition Tiana, Jasmine, Rapunzel, Sleeping Beauty and Pocahontas dolls.