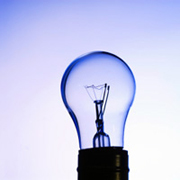 MetLife Records International Growth
Friday, Nov, 10, 2017 02:40PM
The country's largest life insurer experienced a net income that grew tenfold in the third quarter. MetLife's 2010 acquisition of Alico has allowed the company to expand internationally, resulting in significant growth.
Students earning an international business degree may want to keep an eye on the growth, which may continue. The company's net income of $3.58 billion was up dramatically from $316 million in 2010 following the acquisition of Alico, a former American International Group life insurance unit, which operated in more than 50 countries. The purchase was intended to expand MetLife's presence in Japan and high-growth markets in Europe, the Middle East and Latin America.
MetLife shares were up 1.9 percent to $5.1 billion from from the third quarter in 2010. Shares also were up 1.9 percent to $36.36 in after-hours trading.
The company also made changes to increase revenues by matching up its life-insurance policy holder base with a Social Security death database to identify policyholders who had died but whose heirs haven't filed claims, the Wall Street Journal said.