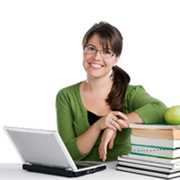 Stocks Rally Big
Wednesday, Nov, 8, 2017 01:58PM
News of a $1.4 trillion bailout fund in Europe spurred stocks to surge, with the Standard & Poor's 500 Index rallying at a monthly rate not experienced since 1974, showing a cause for optimism in students earning a business administration degree.
European business leaders convinced bondholders to accept 50 percent writedowns on Greek debt. In the third quarter, stocks rose at the fastest rate in a year, and business investment improved the general economy, Bloomberg said. The Dow Jones Transportation Average jumped 4.5 percent, and it may experience its biggest increase since 1939.
"This sort of half-baked solution out of Europe comes at a good time," Michael Shaoul, chairman of Marketfield Asset Management in New York, said in a telephone interview with Bloomberg. "The market simply wanted to say, 'OK, we'll give them a chance to work things out.' They can mess it up, but my best guess is we put this behind us."
The increases follow a series of signs that the economy is slowly improving, including a decrease in Americans who filed applications for unemployment assistance. The number of people who receive the benefits dropped to a three-year low.
"The combination of better growth and a more certain environment could lead to a pickup in hiring in coming months," Michael Gapen, a Barclays Capital economist, told The Associated Press.
The U.S. government also announced October 27 that the economy grew over the summer after being stagnant for the first six months of 2011. It grew at an annual rate of 2.5 percent from April to June, compared with 0.9 percent from January to April.
However, experts have said the economy would need to grow by about 4.5 percent for a year to cut down on unemployment, which has been around 9 percent since 2009.
And the U.S. Commerce Department announced this week that new-home sales jumped 5.7 percent, the highest rate in five months. The inventory of new homes also is at an all-time low of 163,000 units, which would last just more than six months at the current sales pace.
"Fixed mortgage rates followed other long-term interest rates and showed little change, on average, from the prior week," said Frank Northaft, Freddie Mac vice president and chief economist. "The latest monthly housing market indicators were mixed, with consumer confidence soft, house prices largely flat and new home sales up from very low levels."