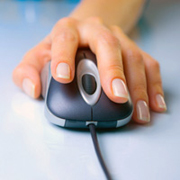 Texas University to Make Nursing Changes
Thursday, Nov, 16, 2017 02:38PM
The 35-year-old associate of applied science in nursing offered at a Texas university may be phased out soon, being replaced with a bachelor's of science in nursing degree. University officials will ask permission from the board of regents of the university system it belongs to, according to the San Angelo Standard-Times.
The university's dean of the college of health and human services said the changes will better prepare students earning health and medicine degrees.
"We estimate that a good 80 percent of our associate degree graduates go on to the RN to BSN program, an online program," the dean told the Standard-Times. "We believe a great number of our students want to get that bachelor's degree."
Many universities are making changes to their nursing degree programs in advance of an expected nursing shortfall in the coming years. In April, the U.S. Bureau of Labor Statistics reported that the healthcare industry added more than 280,000 jobs in 2010. In June, Wanted Analytics said employers and staffing agencies advertised 46 percent more registered nursing jobs than in May 2010.