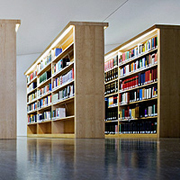 Bernanke: Small Businesses Key to Recovery
Monday, Nov, 20, 2017 03:22PM
With the Occupy Wall Street protests going strong and no clear sign of economic recovery on the horizon, it's clear that many are upset with big business and the government. But on November 10, Federal Reserve Chairman Ben Bernanke spoke of the Fed's dedication to helping small businesses surge.
At a Fed conference on small business entrepreneurship, Bernanke said small businesses not only benefit their local economies, but their ingenuity can help the United States compete in the global economy. Students earning a business administration degree may play a key role in reshaping the country's business climate.
"We need to think carefully about how, in the current economic environment, our nation can best provide small businesses and entrepreneurs with the support they need to expand job opportunities," Bernanke said in prepared remarks.
Elsewhere, the U.S. Small Business Administration announced it would help veterans start, grow and expand small businesses. The SBA offers provides veterans with business counseling and training, capital, and business development opportunities through government contracts. The Interagency Task Force on Veterans Small Business Development recently submitted a report to President Barack Obama that would help reach these goals.