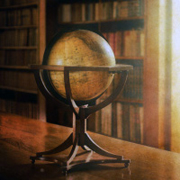 Holiday Shopping Boosts Ecommerce
Wednesday, Nov, 29, 2017 04:53PM
Two of the year's biggest retail sales days - Black Friday and Cyber Monday - drove strong sales numbers as customers took to stores and the internet in search of the best deals for holiday gifts.
Those earning ecommerce training likely will be educated on ways to boost web traffic on these days, as the National Retail Federation said that consumers spent an average of $398.62 on Black Friday this year, up 9.1 percent from last year. Of that amount, 38 percent - or $150.53 - came from online sales.
"Consumers are clearly demonstrating their desire to spend this holiday season, but are far from throwing caution to the wind when it comes to how much they will spend on gifts," Phil Rist, executive vice president of BIGresearch, told the NRF. "Retailers will have to stick to an aggressive holiday promotion schedule to keep consumers interested."
Cyber Monday also is expected to have a record year, as $1.03 billion was spent on the day in 2010, compared with just $484 million in 2005, according to comScore. Last year marked the first time on record that a single day's spending surpassed $1 billion, it added.