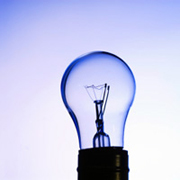 Research Reveals Small Business Workforce Trends
Sunday, Dec, 3, 2017 05:33PM
Small businesses struggling to find skilled talent may want to take note of recent research from Hays, a recruitment expert, which found that pay and benefits are big points of contention for job seekers. Hays is London-based, but students in the United States working toward a business administration degree can benefit from the findings.
Nearly half of job seekers surveyed believe salaries at smaller businesses aren't competitive with large employers, and more than half - 55 percent - don't think they offer as many benefits. Seventy-four percent reported positive experience in working at small firms, but 25 percent said they would prefer to work for a larger company.
"If [small businesses] cannot compete with larger salaries or more expensive benefit schemes, they can often provide more interesting and varied work and the chance for people to work with senior people," said Charles Logan, Hays director. "It is these benefits that they need to sell to professionals."
Small companies in the United States reported a boost on November 26 due to the second annual Small Business Saturday, sponsored by American Express.