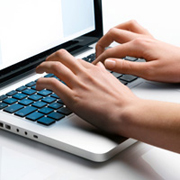 Green Monday to Further Boost Cyber Spending
Wednesday, Dec, 13, 2017 03:57PM
United States consumers have spent $24.6 billion online during the holiday season to date, a 15 percent increase from the same period in 2010, according to comScore. Green Monday, the day that was coined by eBay in 2007 to mark the company's best sales day, likely will further drive that number up. Students with ecommerce training may focus on marketing efforts on that day upon entering the job market.
So far this year, six days have passed the billion-dollar mark in spending, led by Cyber Monday, which saw sales of $1.25 billion. Nearly $6 billion had been spent during the week ending December 9, according to the comScore report.
Free Shipping Day, which falls on December 16 this year, likely will further spending.
"We know that Green Monday will rank among the top online spending days of the season, but its hold on the No. 1 position may be slipping somewhat over time," said comScore chairman Gian Fulgoni. "One possible reason is that as Free Shipping Day gains in importance each year, online spending during the heaviest week of the season is being more evenly distributed throughout the week, whereas in the past there was a much higher concentration of spending during the early part of the week."
On Black Friday this year, when people took to stores and virtual storefronts to snag hot holiday deals, consumers spent an average of nearly $400, up 9.1 percent from 2010. Thirty-eight percent of that total came from online sales, according to the National Retail Federation.
Online spending in the third quarter of 2011 reached $36.3 billion, according to an earlier comScore report, which was 13 percent more than the same period in 2010. The period marked the eighth consecutive positive year-over-year growth and the fourth consecutive quarter of double-digit growth, it found.
"More consumers than ever before are relying on the online channel for product and pricing information, which along with the internet's fundamental appeal of convenience and attractive pricing, are contributing to the sustained upward momentum in ecommerce spending," Fulgoni said in the November report.
Online spending has been reaching higher marks in general, not just during the holidays, according to a Forrester Research report. The company said the industry will spike to $300 billion in sales by 2015, up sharply from the $175 million reached in 2007.