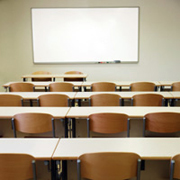 Study Reveals Holiday Shopping Trends
Saturday, Dec, 23, 2017 04:50PM
With the holidays nearing their end, experts have begun to examine results of the recent shopping frenzy. Statistics from RichRelevance show that iPads and iPhones dominated the season, accounting for 92 percent of all "online non-desktop sales."
"The numbers across our retailing partners sites demonstrate just how powerful the iOS platform is enabling mobile web shopping and, while still below 5 percent in total conversion, mobile traffic's doubling in eight months is a trend we only see accelerating," said David Selinger, CEO of RichRelevance. "In order to succeed in this dynamic market, retailers and brands must ensure they are addressing relevance throughout the channels where people are shopping, ensuring a seamless experience across the interplay of device, context and consumer behavior."
Individuals earning ecommerce training or an online business administration degree likely will focus on such platforms for retail sales in their studies and in the job market. Another key finding is that shoppers using iOS devices spent $123 on average, compared with $101 for Android users.
RichRelevance also found that 3 percent of all online sales from mid-April to December were completed on mobile devices - more than 3.4 billion total sales. In the past nine months, the number of mobile sales doubled from 1.87 percent in April to 3.74 percent in December.
The popularity of mobile sales was revealed at the kickoff of the 2011 holiday shopping season, accounting for 9.8 percent of Black Friday sales, compared with 3.2 percent experienced on the same day in 2010, according to IBM. iPhones and iPads accounted for 10.2 percent of Black Friday online retail traffic.
"This year marked Thanksgiving's emergence as the first big spending day of the 2011 holiday season with a record number of consumers shifting their focus from turkey to tablets and the search for the best deals," John Squire, chief strategy officer of IBM Smarter Commerce said in the Black Friday report. "This momentum continued into Black Friday where the big winners were those retailers that delivered a smarter commerce experience with compelling, relevant deals that people could easily access from their channel of choice."
While mobile shopping clearly is experiencing a spike, there are steps retailers can take to encourage consumers to take to their devices to make purchases. A Tealeaf study commissioned by Crimson Hexagon found that 58 percent of comments from mobile shoppers were generally positive. However, less than one-fifth said mobile sites and apps were easy to use.
Forbes blogger Geoff Galat said retailers should focus on ease of use, listen to customer feedback, and not sacrifice customers' purchasing in the name of doing cutting-edge things.