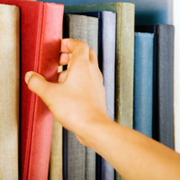 Obama Backs Small-Business Bill
Tuesday, Jan, 23, 2018 06:03PM
Students who are interested in starting a small business after earning a business administration degree or a general business degree online may be energized by a bill that President Barack Obama says he will include in his 2013 budget. The bill would expand tax relief and offer financial support to small businesses and startups that create jobs.
Obama spoke of the benefits such a bill would have on January 31, the one-year anniversary of the launching of the White House Startup America Initiative and the private sector's Startup America Partnership. The new proposal sent to Congress is the Startup America Legislative Agenda.
The president long has been an advocate of small businesses, and in his recent 2012 State of the Union address, he said that most new jobs are created by small firms. And in September, his Jobs Act aimed to increase such jobs, but it was voted down by the Senate in October.
"One year ago today, I called for an all hands on deck effort to ensure that America remains the best place on Earth to turn a great idea into a successful business," Obama said. "The private sector responded, with the Startup America Partnership launching new entrepreneurial networks all across the country. Today, we're taking new steps that build on that progress, and I urge Congress to send me a common-sense bipartisan bill that does even more to expand access to capital and cut taxes for America's entrepreneurs and small businesses."
The Startup America Legislative Agenda includes proposals that would help expand small business' access to capital, including cutting taxes, unlocking capital access for growing companies and relieving the backlog of immigrant visas.
Karen Mills, head of the Small Business Administration, told Bloomberg that Obama's proposal would expand the investment program designed to help small businesses from $3 billion to $4 billion.
The SBA also is making great efforts to boost the number of small businesses in the United States, including its network of Small Business Development Centers, which provide direct, face-to-face counseling for small businesses.
"The soundness of our economy depends on stable small businesses across the country and SBDCs are front and center helping entrepreneurs start, grow and expand their companies," Mills said. "These institutions reflect the diversity and individuality of their nearly 900 home towns and play an active and vital role in those."