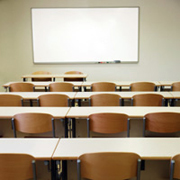 Group Announces Nurse Training Collaborative
Thursday, Jan, 25, 2018 05:52PM
Horizon Healthcare Innovations, a subsidiary of Horizon Blue Cross Blue Shield of New Jersey, and the nursing schools from two universities recently announced a partnership to train 200 nurses to be population care coordinators at primary care practices in the state over the next two years. Under the collaboration, students earning a bachelors in nursing or masters in nursing will complete population-based health programs.
"Together with two esteemed academic institutions, we are creating a new nursing leadership role that will support New Jersey's primary care doctors and deliver improved care to patients," said Christy Bell, CEO of Horizon Healthcare Innovations. "This is an important step in our collaborative effort to make New Jersey's delivery system more effective, efficient and affordable for Horizon members."
The 12-week course launched in January with 37 nurses, who will complete the program online and attend three intensive face-to-face sessions. The final residency combines coursework and skills learned.
The nursing industry is expected to face a major shortfall through the year 2018 due to many nurses reaching retirement age and the large baby boomer population, which will need more care as they grow older.