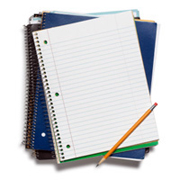 Execs Recommend Business Doctorate
Thursday, Feb, 8, 2018 04:32PM
With master's of business degrees becoming a common certification in the business world, executives are urging students to earn a business doctorate degree or online doctorate degree in business.
Gaining admission to a doctoral program can be very competitive, so experts say students would be better off gaining work experience after graduate school before applying to programs.
A former General Motors executive spoke out about MBAs in 2011, saying there are too many people who hold the degree and that more advanced degrees will be key to America's economic recovery and further success.
"We began to encourage our engineers to get additional technical training - either [a master's of science], a Ph.D. or even a second [bachelor's of science] in a branch of engineering different from their first bachelor's," Robert Lutz said in July on business school blog Poets and Quants. "We figured the United States had enough MBAs already."
However, many believe the MBA is enough to succeed in the business world. A January study from the Graduate Management Admission Council found that 93 percent of the class of 2011 said the job they accepted upon graduation was exactly what they wanted, and three of four respondents said they wouldn't have been able to get that job without graduate management education.