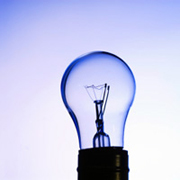 Fashion Goes from Catwalks to Internet
Saturday, Feb, 17, 2018 04:22PM
With the meteoric rise in popularity of ecommerce, consumers are buying everything from kitchen towels to pet accessories online, but some may be surprised at the number of fashions available on the internet.
Students who received ecommerce training or a business administration degree are revolutionizing the way fashionistas purchase clothing, accessories and footwear. Boden, a global fashion retailer, recently launched a polished new website with the help of SLI Systems. The new site aims to be more engaging, with full-service searching and an ability to translate the text to many languages.
"The fashion retail industry continues to outpace other retail sectors when it comes to online shopping and spending growth, which makes our e-commerce sites an important component of our overall business," said Paul Knutton, online project manager for Boden. "Working with SLI has been a key part of our multi-channel strategy and the consistent look and feel we offer has resulted in more customers staying loyal to our brand, which ultimately helps grow our bottom line."
Ecommerce sales reached $51.4 billion in the fourth quarter of 2011, up 5.8 percent from the previous quarter, according to the U.S. Census Bureau.