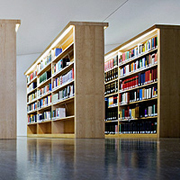 CEOs: Talent Still No. 1 Priority
Sunday, Mar, 4, 2018 04:07PM
Despite a national unemployment rate that has hovered around 8 percent, many employers say the major challenge they face is hiring and retaining talented employees.
PricewaterhouseCoopers recently released its Delivering Results: Growth and Value in a Volatile World report based on findings from its 15th annual Global CEO Survey, which found that 53 percent of global CEOs and 46 percent of U.S. CEOs cited talent as a major threat to growth prospects. In fact, 40 percent of U.S. respondents said their talent-related expenses increased more than they expected in the past 12 months.
"CEOs across industries report that they are finding it difficult to hire and retain the 'right' employees. This in turn has created increased competition for this seemingly small pool of highly sought-after talent," said Ed Boswell, U.S. Advisory People and Change practice leader at PwC. "Given how crucial talent is to achieving a company's objectives, more CEOs are focusing their time on talent-related issues."
The talent shortage has affected a number of industries, including technology. Honeywell CEO David Cote told PwC that in order to retain talented individuals who earned a computer science degree or training in computer engineering information, companies need to do more than hike employees' pay. Employees need to work for a company where they can earn "self-actualization" and feel that they're making a difference.