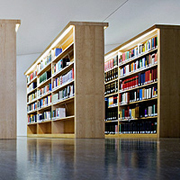 Manufacturing Gets Boost from White House
Tuesday, Apr, 17, 2018 05:16PM
The Obama administration recently announced a $26 million multi-agency, Advanced Manufacturing Jobs and Innovation Accelerator Challenge, to drive innovation in the country's manufacturing industry. It is the federal government's hope that the agency will help those with a business administration degree or online doctorate degree in business to find opportunities and increase employment.

The announcement marks the third round of the Jobs Accelerator competition from the U.S. Department of Commerce's Economic Development Administration, National Institute of Standards and Technology, Department of Energy, Department of Labor's Employment and Training Administration, the Small Business Administration, and the National Science Foundation.

"As President Obama made clear, an American economy built to last will depend on American manufacturing, American energy and skills for American workers," said U.S. Energy Secretary Steven Chu. "This is why the Energy Department invests in innovative, public-private initiatives like the Advanced Manufacturing Jobs and Innovation Accelerator Challenge that support American leadership and competitiveness in manufacturing."

The AMJIAC will bolster advanced manufacturing, which provides goods and equipment to consumers and industries, including energy production, security and intelligence, and agriculture.

Twelve projects are expected to be chosen in the competitive grant process, which will help grow a region's industry clusters by bolstering connections to development opportunities and advanced manufacturing assets. It also will create high-quality sustainable jobs and develop a skilled and diverse manufacturing workforce, as many industry leaders report difficulties in finding talented employees.

"The Accelerator Challenge is one way the federal government is helping to support the manufacturing industry, a vital source of middle-class jobs," said Secretary of Labor Hilda L. Solis. "The innovative products developed as a result of this federal grant program will help our economy maintain its global competitive advantage, while also creating jobs at home."