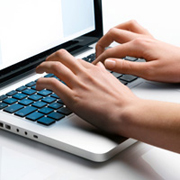 Innovative Degree Announced, To Begin in 2013
Saturday, May, 26, 2018 01:50PM
A new program will be launched at a Tennessee university, moving its doctorate degree program one step forward. The innovative program will begin in fall 2013 and is the first of its kind aiming to improve the education of students K-12 by analyzing data that tracks a student's progress.
Officials are excited about the new program because it is geared toward educators with a passion for improving schools and getting to the core of a student's struggles. The program was designed to fit the needs of more than just educators, but also city officials, superintendents and principals. Many people earn an online doctorate degree in business, and this program will encourage more adults to continue their education in other sectors as well.
Since many people seeking a higher degree have full-time jobs, classes will be offered on weeknights and weekends and will likely take 36 months to complete. The program will begin each year with a minimum of 20 students and maximum of 30 so the individuals can learn within a professional community.
"Its focus on learning for both adults and students, its use of balanced assessment processes to monitor learning and inform professional practice, and its recognition of the need to develop the collective capacity of a staff to improve their schools is exactly what educators need in an era of accountability that places greater demands upon schools," Dr. Roland Barth, an official at a Massachusetts university, told The Shreveport Times.
This degree will be especially valuable for educators in the coming years when new nationwide initiatives are implemented. In addition to the Race to the Top Program, Common Core standards will be used in classrooms across 45 states at the start of the 2014 school year. It is also in accordance with the goals of Complete College Tennessee Act.