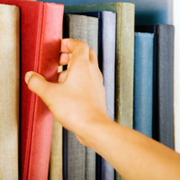 Criminal Justice Designed for Future
Wednesday, Jun, 6, 2018 02:04PM
An Ohio university announced the school will be offering a criminal justice degree starting in January. The degree will be the fifth baccalaureate program to be offered by the particular university at one of its regional campuses.
The curriculum will be flexible and focused, designed to ensure students are properly prepared to enter the workforce as an employee in the U.S. criminal justice system. Students earning an online criminal justice degree receive a similar education, but classes held in a physical classroom are often offered with even more flexibility.
"Students can get a job after earning their associate degree in criminal justice and continue their studies seamlessly toward a bachelor's degree as their schedules permit," Perry Richardson, spokesperson for the Ohio-based university, said. "The curriculum also provides a pathway for those who want to go on to graduate school or law school after earning their four-year degree in criminal justice."
Once students have a basic understanding of the criminal justice system, finding a career or area of interest is the next step. Officials in the industry work quickly in important situations and often have a tremendous workload. For instance, a recent scandal regarding a state crime lab improperly handling more than 50,000 drug samples is a large case being worked on by many individuals employed in the industry.
The investigation spans 34,000 cases over the past nine and a half years, but chemists are unsure of how many of those cases were actually mishandled by the chemist at the crime lab during her period of employment at the Department of Public Health. On September 6, public safety officials told the public they gave a list of samples from the former Department of Public Health Drug Lab database to United States Attorney Carmen Ortiz and the Committee for Public Counsel Services for review.
With large-scale projects often occurring in this career field, individuals earning a criminal justice degree will likely find it easier than some to land a great job in their field upon graduating.