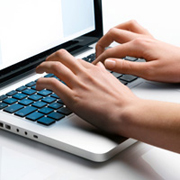 Wave Energy is New Green Technology Sector
Friday, Jun, 8, 2018 02:00PM
As the technology sector is growing in every direction, it is becoming increasingly clear that students earning a computer science degree have the opportunity to explore different forms of technology. Getting a degree in computer engineering information may even allow a student to pursue a career in the energy sector. Careers in clean energy development are growing as more people are interested in green energy, and the sector is expected to continue growth that has occurred over the past decade.
Roughly 15 years ago, the state of Oregon began pushing the possibility to create energy from ocean waves in the Pacific Ocean. At the time, the appropriate technology had not yet been developed: shortly after the first test-buoy generators were launched into the ocean, they sank.
However, now that technology resources have greatly increased the possibility for a successful commercially licensed grid-connected wave energy device, all eyes are on the New Jersey company that developed it. Ocean Power Technologies is currently in its final weeks of testing before its scheduled launch in October.
Last month, the company received the federal permit to launch up to 10 generators, which the company said can power 1,000 homes. The buoy was designed with minimal environmental impacts, as all hydraulic fluids were removed after some critics raised an eyebrow at the possibility of an accident. Rack-and-pinion gears drive the machine, and the three anchoring tethers were built to resist the impacts of a 100-year storm. If two of the tethers broke, even one has the resilience to withstand pressure.
The idea of wave energy is very new compared with wind energy, and many companies are trying to be creative with the possibility of getting cost-efficient energy from waves.
"Some are on the seabed on the ocean floor, some are in the water column, some are sitting on the surface, some project up from the surface into the atmosphere, like wind - many different sizes, many different forms, many different footprints," Mr. Klarin, the marine program coordinator at the Oregon Department of Land Conservation and Development told The New York Times. "There's no one-size-fits-all kind of plan."
Once the company is satisfied with its device, a barge will carry the 260-ton device to its anchoring spot two and a half miles off the shores of Reedsport. The state of Oregon is also in the final stages of long-term coastal maps and plans that would determine the best and worst areas for wave energy buoys.