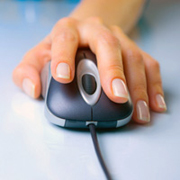 New Developments in Mobile Security
Sunday, Jun, 10, 2018 01:44PM
Mobile providers are turning to the advances in 4G LTE service for new security opportunities because of the ability to adopt cloud infrastructure and a high level of personalization to deliver next-generation mobile services. Students earning a cyber crime degree or online cyber crime degree will have an increasing amount of opportunities to work with mobile providers, as an average of 18 people are victims of hacking every second in the United States, according to the 2012 Norton Cybercrime Report.
Verizon Communications announced on September 11 that the company would launch its own security solution for Android devices. Named Verizon Mobile Security, the new software would protect Android phones from any potential threats and will be used to help users locate, alarm, lock and wipe data from a smartphone that is lost or stolen. The company worked with McAfee and Asurion to offer users three different options for protection. Users can choose from the Verizon Mobile Security Basic, Verizon Mobile Security Premium and Verizon Mobile Security Premium with Total Equipment Coverage.
Some experts also believe if smartphone users know how to handle their devices, they can avoid the possible threat of hacking. By removing apps that consume a significant amount of personal data, and simply keeping track of a cell phone device eliminates a threat. According to a report from the Pew Research Center, 57 percent of users decided not to install an app after determining how much personal information is needed to run, and another 30 percent uninstalled an app after learning that.
"As mobile applications become an increasingly important gateway to online services and communications, users' cell phones have become rich repositories that chronicle their lives," Mary Madden, research associate and co-author of the report, said in a statement. "The way a mobile application handles personal data is a feature that many cell phone owners now take into consideration when choosing the apps they will use."
Some experts believe moving to LTE allows operators to cost-efficiently transport mobile IP data traffic on networks, and the rising amount of subscriber data is lending to the need for management tools and mobile security software. Using LTE networks will play a major role in maintaining subscriber data management market's growth. Since cybercrime is driven by the opportunity for profit, as an operating system becomes more popular it is more vulnerable to hackers.