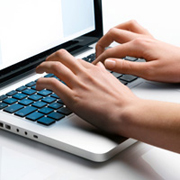 10 Tips Could Grow Ecommerce
Friday, Jan, 12, 2018 06:13PM
After the 2011 holiday shopping rush posted record numbers, many retailers may be taking a break from focusing on ecommerce, but the industry could maintain those big numbers with some tips from Practical eCommerce.
Students earning ecommerce training or a business administration degree may want to keep these tips in mind, including enhancing the product assortment, expanding into foreign markets, implementing subscription ordering, improving customer experience, launching new sales channels and collaborating with another site.
Companies also should focus on addressing security and performance concerns, and Practical eCommerce recommends another option that might present some questions: raise prices.
"To be sure, you should increase prices infrequently," said the publication's Gagan Mehra. "But it's the easiest way to make more money. Compare prices with your competition to determine if you can increase them. Then, check the tolerance level of your customers by informing them in advance."
Mobile ecommerce is set to have a breakthrough year in 2012. DigitalMarketer recently said mobile marketing budgets are poised to skyrocket from their 2011 piece of the market's pie, which was 0.9 percent.