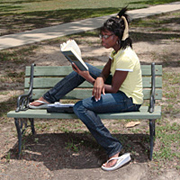 ABA-approved legal secretary degree programs could lead to paralegal positions
Sunday, Jul, 29, 2018 07:01PM
As competition for paralegal positions continues to grow tighter, many campus-based and online colleges are creating programs that can help students gain marketable skills and enter the job market quickly.

For example, a Wisconsin-based school has announced that it will begin integrating certain certification exams into its associates degree program in paralegal studies, the Milwaukee Courier reports.

Degree seekers who enroll in this course of study will be able to earn either Certified Legal Assistant (CLA) or Certified Paralegal (CL) designations as part of the curriculum. In addition, these students will learn how to help lawyers prepare for closings, hearings, trials and corporate meetings. Upon graduation, they will be able to identify the laws, judicial decisions, legal articles and other material that are applicable to a particular case.

Students can earn this degree in as little as 16 months, which could help them stay ahead of the competition and launch their careers sooner, according to the news source.

The Bureau of Labor Statistics reports that the demand for paralegals and legal assistants who have earned campus-based or online college degrees is expected to grow by 28 percent over the next eight years.